Presentación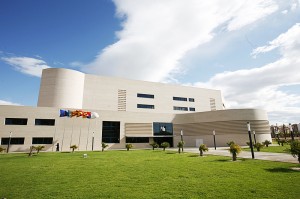 The Procurement Service has as its primary mission of administrative management of the University overall. Should perform the precise activities (management and advisory) for the procurement of works, supplies and all kinds of services to satisfy the needs of the University in teaching, research and follow-up of the same and, for legal reasons, are subject to the administrative record processing.
The services offered are:
The advice prior to the start of the administrative record of recruiting those interested in conducting some sort of contract in relation to the procedure to be followed and the documentation has to provide according to the type of contract that concerned.
The pipeline, once requested, both typical administrative records, such as works, public works concession, management utilities, supplies, services, public-private partnership, as special and private.
The issuance and processing of all accounting documents of each of the steps of the resulting file.
Support the Contracting Committee at its by preparing documentation relating to its meetings and the intervention of his staff in the same, accounting for the Secretariat.
Processing of all incidents that may arise during the life of the contracts, such as modifications, resolutions, extensions, warranty returns, etc.